THIS IS TIMELESS FURNITURE AT ITS BEST ~ QUINTESSENTIALLY ENGLISH
From traditional country cottages to contemporary townhouses, exclusive hi-tech villas to the grandeur of mansions we can create a kitchen to match perfectly with your property, desires and lifestyle, after 40 years there isn't much we haven't successfully completed. Carefully sourced timbers, the best available hand tools and the latest in advanced machinery allow our master joiners to excell in their craft, with Thoroughly Wood you will be impressed and that's a guarantee!
"the cabinets and joinery are astounding"
"their design sense and commitment is immense"
"their design sense and commitment is immense"
Let's send you a brochure!
. . . a nice drink, a relaxing seat, prepare to be inspired with 42 pages of just a few of our sensational creations - all in solid wood in the trendiest of colours! This will be your first step towards us creating your perfect kitchen. Once you have our brochure we are convinced you'll want to take things further! Fill out the form now and we'll rush one to you - only a few days to wait.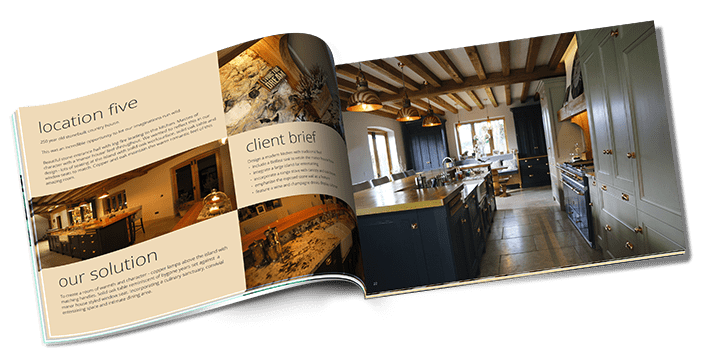 "100% satisfied and a joy to live with"